---
---
3-5 DAY DELIVERY (United States)
TOUCH ANYTHING, BREAK EVERYTHING WHILE KEEPING YOUR HANDS 100% SAFE.
✅ CUT RESISTANT  ✅ FIRE RESISTANT ✅ WATER RESISTANT

The Tactical Gloves effectively protect your hands from scratches, deep cuts, bruises, heat, and cold.

Ergonomic cushions for knuckles are designed to absorb the impact so you can smash what needs to be smashed.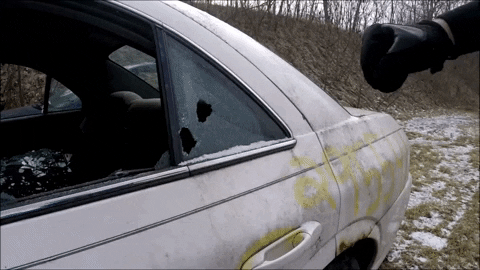 Works best when...
✅ Riding a bike(motorcycle)
✅ Hunting
✅ Hiking
✅ Working in a cold environment
✅ Fixing your garden
✅ Airsoft
✅ Paintball

The fingertip undersides are touchscreen compatible, so you never have to remove the gloves when accessing your phone.


With ventilating holes on the back of hands, our gloves give you breathable comfort in both hot & cold conditions.
FEATURES:
 WEAR-RESISTANT: Made of high-quality microfiber, sewed with double thread, these gloves have high durability, resistant to abrasion and tearing.


 ANTI-SLIP: The reinforced PU layer of the palm improves anti-slip performance for hunting, shooting, archery, tactical training, etc.


 EXCELLENT GRIP: with dual-layer synthetic leather palm featured by anti-skid gridding.


 Rain-Proof.


 The tactical gloves are LIGHTWEIGHT AND FAST DRYING.


 DOES NOT affect natural movement.


Size Guide:
---
Great Protection!
These took a little getting used to in reference to where the pads fit over the knuckles. But, after slipping them on and off several times and punching into my hands, I'm 100% confident they will protect me if needed. It's pretty cook how well those pads protect the knuckles, and of course, the rest of the hand, wrist, arm, when punching. I recommend these to anyone who would like protection if ever hand to hand fighting comes to them.
good gloves
Delivered to NY in 3 days. Good package and high-quality gloves. Thanks
Durable
I have to say that these gloves are fantastic. I'm working in a tough environment, and I need durable, strong, and protective gloves. Finally, something that lasts.
Great motorcycle gloves
Great motorcycle gloves. Much nicer quality than I expected. Fantastic price for the quality of product. I may buy a spare pair. They seem to wear very well. A very comfortable fit and touch screen friendly.
Great product
Just received today. Tried them on, they are a little snug but that is probably normal due to the material used. They are lightweight. Fits my hand fairly well. Especially with my short pinkie finger, it is a smidge long but not crazy long like all other gloves I have had. I would recommend these to my friends. Can't wait to fully try these out as I have a tendency to cut myself when working outside or sharpening knives/axes.
Between ordering and shipping, was quick and painless. Fastest I have received a product I ordered online.. Great company to deal with.