---
---
THE MOST POWERFUL GLOVES ON THE PLANET THAT NEVER RIP OFF, UNLIKE YOUR OLD GLOVES.
Shipping from the USA

TOUCH ANYTHING, BREAK 
EVERYTHING WHILE KEEPING YOUR HANDS 100% SAFE. 
✅
 CUT RESISTANT

✅
 FIRE RESISTANT

✅
 WATER RESISTANT
CAN YOUR GLOVES DO THIS?
THE INDESTRUCTIBLE GLOVES™ ARE TOUGH ON GLASS, BRICKS, AND

 

EVEN WALLS.
🔥Your hands will never be protected so well🔥


NO MORE SCARS AND PAINFUL WOUNDS ON YOUR HANDS.
The TacticalGloves effectively protect your hands from scratches, deep cuts, bruises, heat, and cold. Ergonomic cushions for knuckles are designed to absorb the impact so you can smash what needs to be smashed.
UNIQUE KEVLAR & LEATHER DESIGN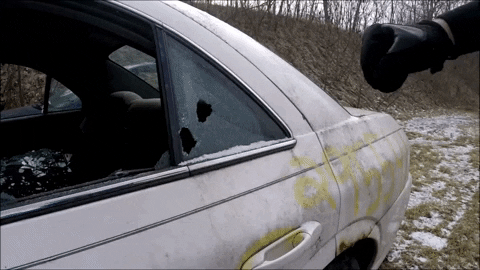 Protect your hands while...
✅ Riding a bike
✅ Hunting
✅ Hiking
✅ Working in a cold environment
The fingertip undersides are touchscreen compatible, so you never have to remove the gloves when accessing your phone.
With ventilating holes on the back of hands, our gloves give you breathable comfort in both hot & cold conditions.
FEATURES:
 WEAR-RESISTANT: Made of high-quality microfiber, sewed with double thread, leather, and kevlar these gloves have high durability, resistant to abrasion and tearing.


 ANTI-SLIP: The reinforced PU layer of the palm improves anti-slip performance for hunting, shooting, archery, tactical training, etc.


 EXCELLENT GRIP: with dual-layer synthetic leather palm featured by anti-skid gridding.


 Rain & Water Resistant


 The tactical gloves are LIGHTWEIGHT.


 DOES NOT affect natural movement.
Size Guide:
ADDITIONAL SIZE CHART

*Following size chart is the same as the above
HAND WIDTH
Small:  7.01-7.9 Inch
Medium: 8.1-8.7 Inch
Large:  8.9- 9.5 Inch
X-Large: 9.8-10.5 Inch


HAND LENGTH
Small: 7.45 Inch
Medium: 7.55 Inch
Large: 7.67 Inch
X-Large: 7.83 Inch
---
Most Excellent Gloves
I received the finger-less gloves first, followed by the full gloves in black, size small. The size is 100% accurate. I never had the first problem I expected, given my hands are very small. I am eager to receive the 2 pairs of size Medium to give as gifts. These gloves are AMAZING! I figured they'd be 'OK' but nothing like what was promised. I was wrong. They are an EXCELLENT addition to my gear and I will be buying more for gifts. I could NOT cut them with my buck knife, nor snag them on rough concrete nor burn them--yes, I tried. ;) Save your hands, save your knuckles, save your wallet--buy these gloves today!
great service
I'm not gonna lie... I was skeptical about these gloves because everyone knows products from the ads are not the same in reality but I have to tell you the indestructible gloves are fantastic. Exactly as described.... thank you
Great!
These are awesome! So happy with this buy!
My husband loves them!
My husband loves guys gloves. Will definitely purchase again.
Perfect gloves
Fits well. Comfortable. My phone screen seems to work fine with them on. They feel nice and sturdy. The wrist straps work well. They look cool. The knuckle pads are just a silicone rubber, nothing fancy in terms of protection. But they're perfect for the price.